---
Janelas à Saudade (fado)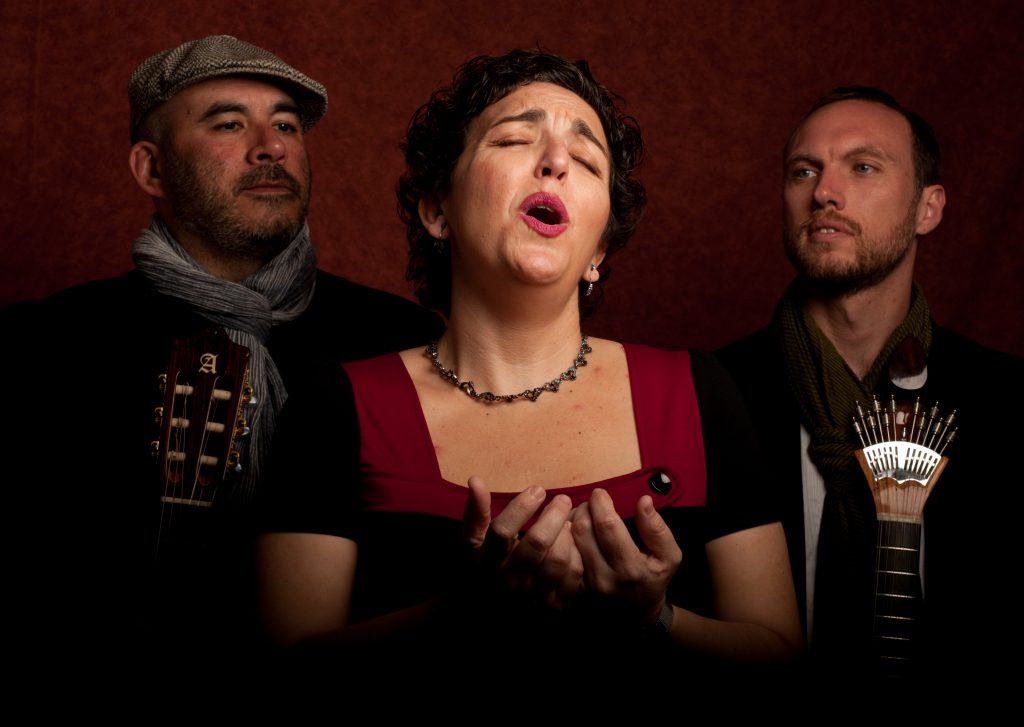 Mayte Salguiero: vocals
Ian Scionti: portuguese guitar
Chemón Cortés: guitar
This multicultural group begins in 2013, comprised of profesional musicians who feel the desire to delve into the richness of fado. As in the rest of their artistic disciplines, they have aimed to be as true to the style as possible.
They cover an ample repertoire of traditional portuguese music from the middle of the 20th century, the golden age of this popular Lisbonese style. As their name adeptly indicates, Janelas à Saudade (Windows to Yearning ), offers a look at the most profound and universal feeling to which this music tranports us, taking the listener to the authentic fado neighborhoods of Lisbon such as Alfama, Bairro Alto or Moiraria, the center and peak of this portuguese style.
---
Van Moustache (manouche)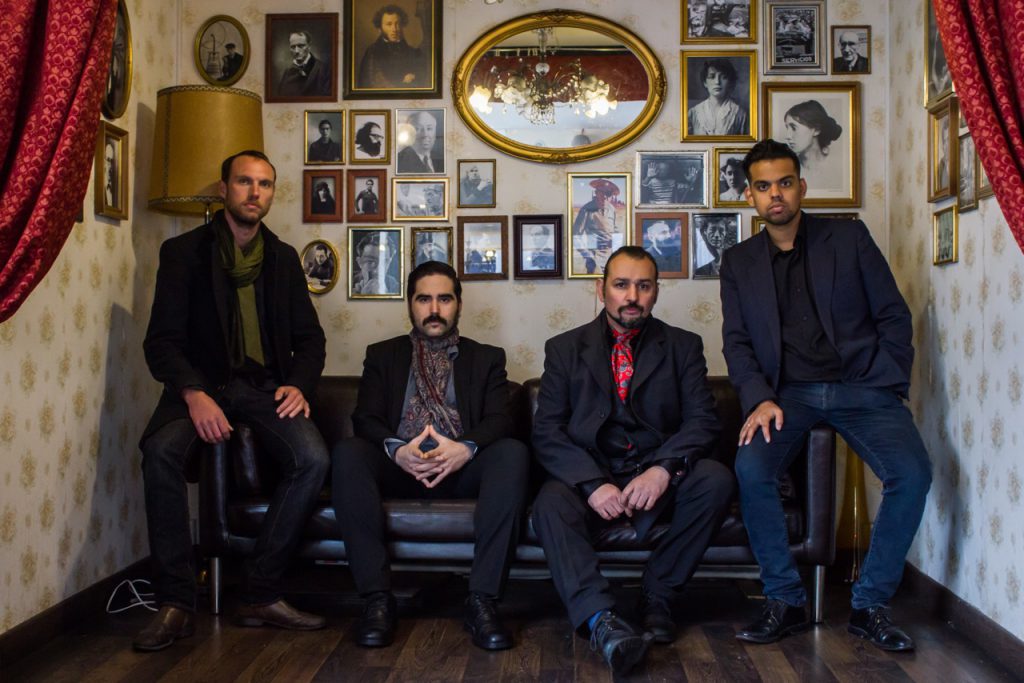 Paul Laborda: vocals & guitar
Ian Scionti: mandolin & guitar
Jesus Gonzalez: violin
Rafa Torres: bass
Van Moustache comes together out of the affinity for jazz manouche and other European gypsy music. From their beginnings in 2012, Van Moustache established themselves as a reference in the Andalusian swing scene.
Currently they are one of the most sought after swing groups in their region, as much for their faithful interpretation of Django Reinhardt's manouche style as for their adaptability to more danceable tempos for lindy-hop and tap dance. The quartet covers an ample repertoire of jazz, swing, manouche, hot-jazz, Balkan and gypsy music.
---
Pedacinho do Céu (chorinho)
Pedacinho do Céu was formed in 2013 for the common affiction for brazilian choro and other american criole music. Their influences span four continents and more than a century of history, moving fluidly between styles that highlight the musical mestiges African, European and American from the second half of the 19th century well into the 20th.
Pedacinho do Céu takes choro as a starting point, a music that arrises towards the end of the 19th century in which Europuean classical music, such as themazurka, habanera or polka, is mixed with afro-american rhythms such as lundu or batuque. Despite its popular origins, choro is a highly intricate and virtuosic music, characterized by variation and improvisation, and freequently compared to ragtime as its North-American counterpart.
---
Ian Scionti: mandolin
Marco Marusic: guitar
Manuel Ballena: pandeiro